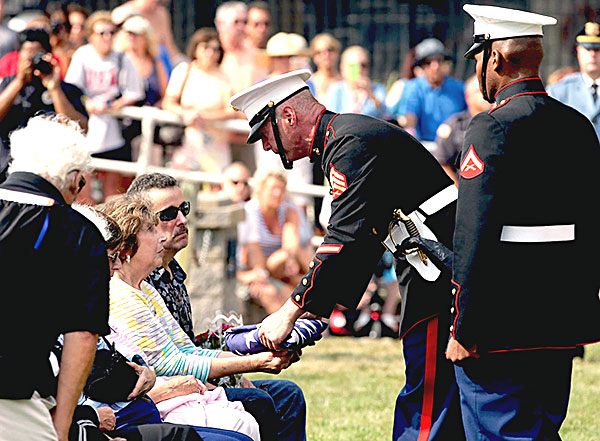 Sgt. at Arms Chuck Knutson and Lcpl Klye Ragland presenting the flag to JoAnne Saracini, sister of Captain Victor Saracini, Captain and Pilot of flight 175 on Sept 11 2001.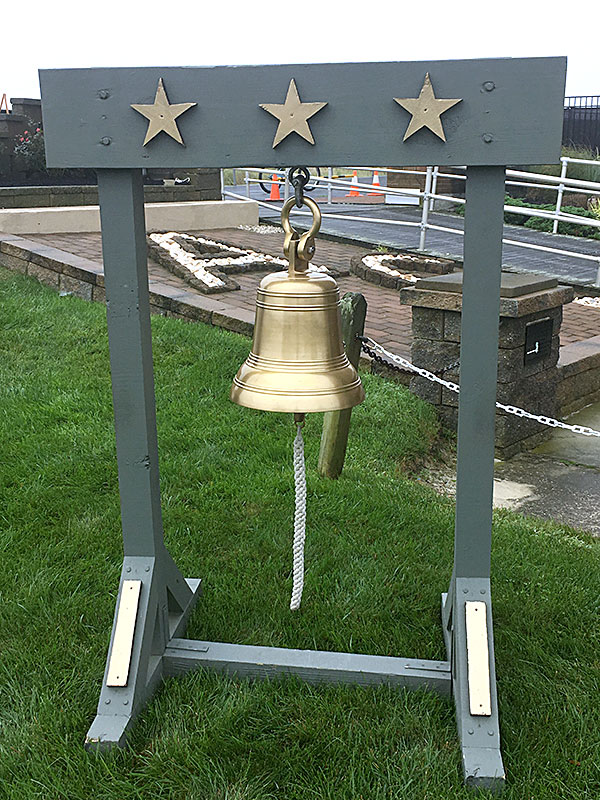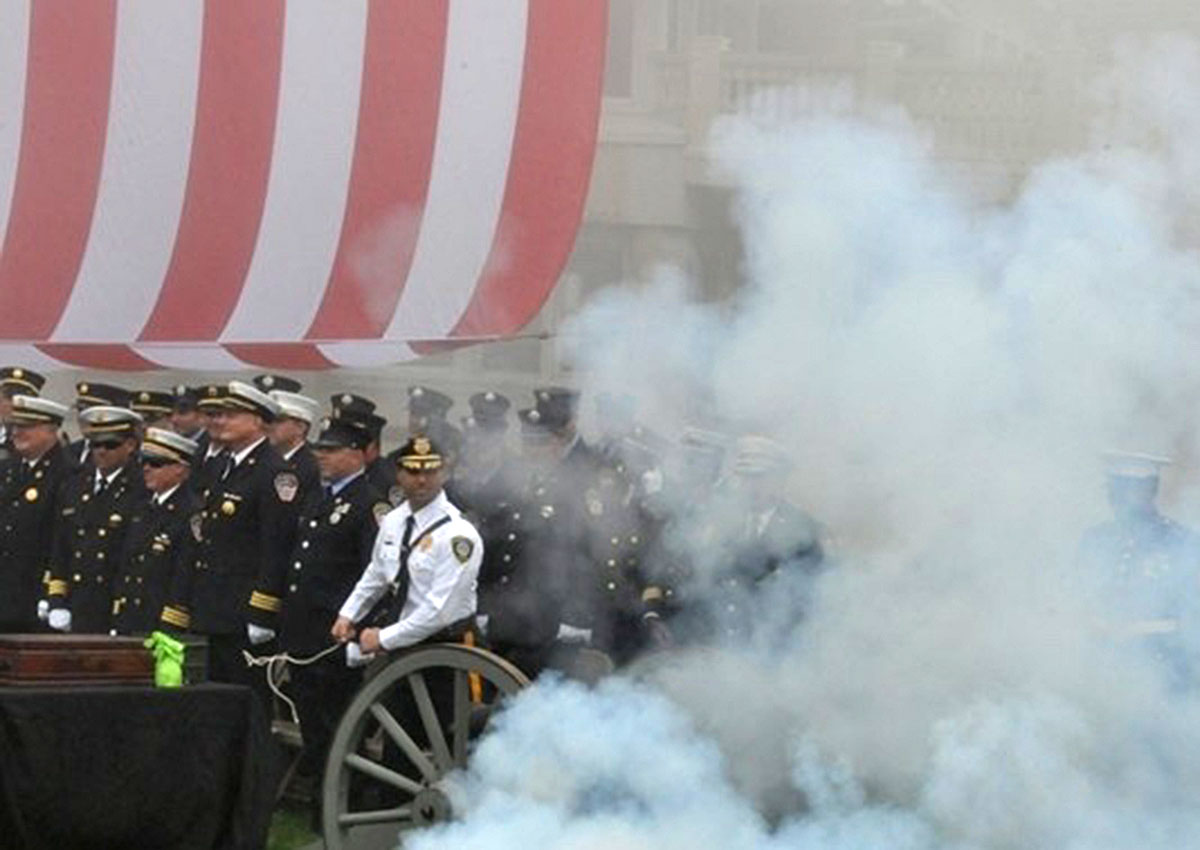 When The Pentagon was struck by hijacked American Airlines Flight 77 on September 11, 2001, the US military became victims in this unprecedented, coordinated terrorist attack on all key elements of our American society. Subsequently, the Armed Forces have been instrumental in our worldwide response to terrorism.

The Saracini-O'Neill AC 911Memorial welcomes the participation of Sergeant Charles Knutson, of Last Salute.US in our annual ceremony. He is the founder of Last Salute.US, providing military funeral honors for our fallen. Last Salute is a full service Military Funeral Honor Guard serving Atlantic County New Jersey and provides free military funeral ceremonies for active and veteran military personnel from the Army, Navy, Air Force and Marines. Sergeant Knutson is our expert on military protocol.

Sergeant Knutson carries over the elements of the military rite of burial to all of the Saracini-O'Neill AC911Memorial ceremony honorees. Sergeant Knutson and volunteers from LastSalute.US participate in the honor guard, presentation of colors, a gun salute volley, Taps, a three round volley from the "Jaime Lee", a Civil War cannon, Flag folding and presentation to honorees, the memorial bell ceremony, and the prayer card chest.

We are inspired by the patriotism Sergeant Knutson and the all volunteer staff of LastSalute.US ,and are filled with gratitude for his expertise and generosity to the Saracini-O'Neill AC911Memorial ceremony.

LEARN MORE ABOUT

LAST SALUTE US